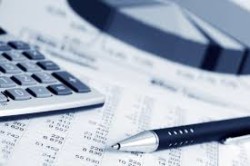 As a part of our global capital finance and investment services, we also provide a platform for aspiring investors to look for and find start-up companies that seek for additional capital and investment.
At this point, it is important to note that aspiring start-up companies aiming to be listed on our website undertake an evaluation process for the determination of the company's qualifications to be included in our listings. Through this, we are able to provide a guarantee that companies listed on our website are determined to have the marketing edge and potentials for growth; thus, growth for your investment too.
So what exactly does anGCFI investor enjoy?
Access to the dealflows
Access to our listings of innovative start-up companies with retail and consumer focus
Undertake due diligence and access to the company's management group, along with its CEO
Invest a minimal amount, for minimal risks at maximum profit
Find the Start-up Company that Suits You
Our listing of start-up companies offer the widest varieties of products and services that may interest you. As you opted for a specific company, you will be given an initial presentation of the company's structure, products and services, management team; and such other pertinent information about the same. Through this, you will be able to come up with the best decisions for your investments. As you invest, you will also given constant updates from the company. The constant investment updates also include current financials, and other data pertinent to your investment.
GCFI focus on consumer product and retail brands, along with services that are high in demand in the companies' respective local markets. We make sure that before they get listed on our website, they undergo extensive evaluation measures, including their marketing and sales feasibility as well, providing a net of guarantee for our investors.