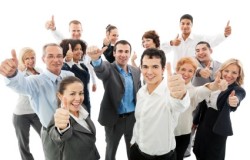 Structured Finance:
Among our Corporate Finance and Advisory services includes structured finance, aimed at creating an organized financial structure for our clients. Through structured finance, our clients get financial advice on acquisition and disposal of business, generation of capital and investment funds, and other ancillary and subsidiary services as well. In consonance with the aims of this service, we also provide strategic planning on capital and debt structure, joint ventures, feasibility studies, and fund placements. Read more
Financial Advisory Services:
GCFI provides financial advisory services for clients in every and all industries, anchored on our belief that a sound financial advisory service is one that is integrated in its approach, identifying the opportunities in the market along with managing effectively the uncertainties in the same. Read more
GCFI is one of the leading global capital finance and investment company in the region. Offering extensive investment and wealth management services to our wide array of clients, we implement innovative and bespoke financial solutions to individuals, corporations, government agencies, and any other entity in the private and public sector. We take pride in consistently providing impressive returns for our clients. Since our establishment, we have been catering to clients from the broadest ranges of industries. Our pool of professional financial and investment advisers are equipped ample skills, foresight, and experience, allowing them to provide our clients with quality services.