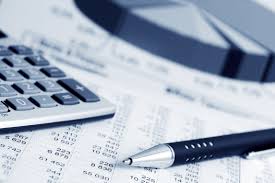 GCFI is one of the leading global capital finance and investment company in the region. Offering extensive investment and wealth management services to our wide array of clients, we implement innovative and bespoke financial solutions to individuals, corporations, government agencies, and any other entity in the private and public sector. We take pride in consistently providing impressive returns for our clients. Since our establishment, we have been catering to clients from the broadest ranges of industries. Our pool of professional financial and investment advisers are equipped ample skills, foresight, and experience, allowing them to provide our clients with quality services.
We provide services ranging from asset global capital finance, local investments, venture capital, to corporate financial advisories and everything in between. We also provide asset management services, along with the continuous financial management support to our clients. GCFI aims at delivering impressive returns while averaging risks in investment, and we consider our clients' success to be our goal.
GCFI adheres to the best practices in the industry, and we aim to set a standard with it. We also update our services to match the call of the times, while never departing from the time-proven practices in financial management and investment. Creative and innovative solutions is what we intend to deliver.
Over the years of providing our global capital finance and investment service, we have established a network based on solid fiduciary relationship with a number of reputable local and international financial institution, accruing to the benefit of our clients.  This network allows us to explore the local insights, and take advantage of the major trends in the industry.
We believe in long-term financial solutions while considering the existing trends as nevertheless. With good management, experience-based solutions, and long-term financial strategies, we are able to provide our clients with the best financial and investment services every time.